The 5 Most Stunning Diamond Necklaces of 2023
A diamond is forever, and shopping for a diamond necklace is no small decision. Whether you want to surprise your partner with a jaw-dropping statement piece or you want to mark an important occasion with a show-stopping accessory, it's important to choose the best diamond pendant for your loved one.
Follow this guide to learn how you can choose the best diamond necklace — as well as the five most popular diamond pendants of 2023.
How To Choose a Diamond Necklace
Every jeweler is different. Anjolee believes in giving clients the most customizable, bespoke experience. To buy a diamond necklace at Anjolee, you have the freedom to customize these options for the perfect look:
Chain length: Chain lengths range from 14 inches to 22 inches. Go with 14 inches if you want more of a choker-style necklace. Longer chains are ideal if you want the pendant to hang lower on the décolletage.
Metal type:  You can also customize the chain's metal. We recommend opting for a chain that matches the metal of the diamond pendant itself. For example, for a 14k white gold pendant, choose a 14k white gold chain. However, Anjolee also offers 18k white gold, 14k and 18k yellow gold, 14k and 18k rose gold, and platinum.
Carat weight: Anjolee's diamond pendants come in 0.5-carat weights by default, but you can always go larger. Opt for a 1-carat weight to make a bigger statement or stick with 0.5-carat for a more delicate look.
Diamond quality: All Anjolee diamonds are HI / I-1 quality. However, if you want to make a bigger impact, you can choose FG / SI-2 or FG VS.
Which Diamond Necklaces Are the Best To Buy?
These five diamond necklaces are the best to buy:
Oval Shaped Classic Diamond Pendant
Emerald Cut Shaped Diamond Pendant
Perfect Princess Diamond Pendant
Simply Solitaire Bezel Set Diamond Pendant
Evening Emerald Diamond Pendant
Oval Shaped Classic Diamond Pendant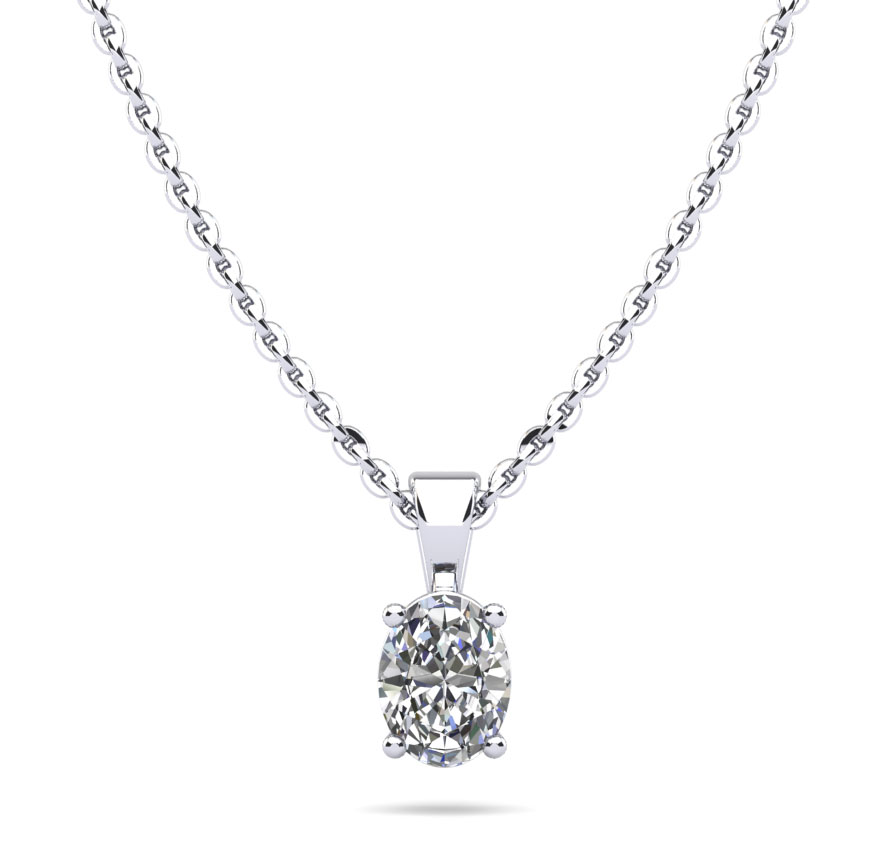 The Oval Shaped Classic Diamond Pendant has a prong setting with an oval-shaped stone. Opt for the 14k white gold option with an FG/ VS diamond for a lustrous, classic look that will never go out of style.
Emerald Cut Shaped Diamond Pendant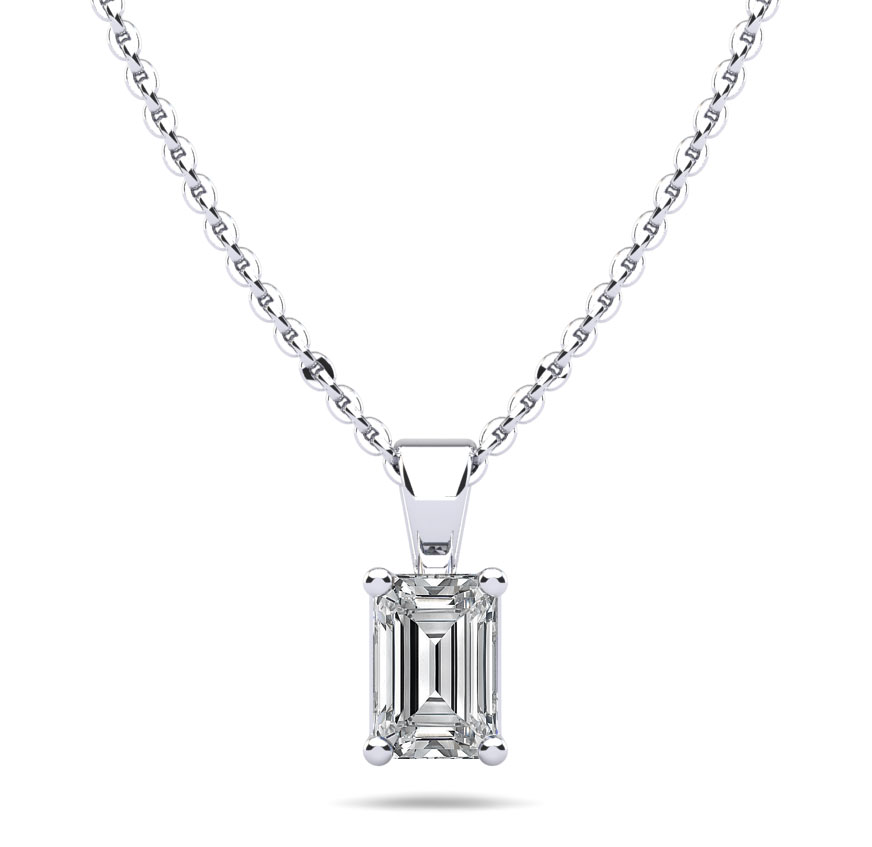 Diamonds might be a girl's best friend, but the Emerald Cut Shaped Diamond Pendant blends the eye-catching shimmer of a diamond with the elegance of an emerald cut. This high-end cut is perfect for daily wear, whether you're at work or on the go.
Perfect Princess Diamond Pendant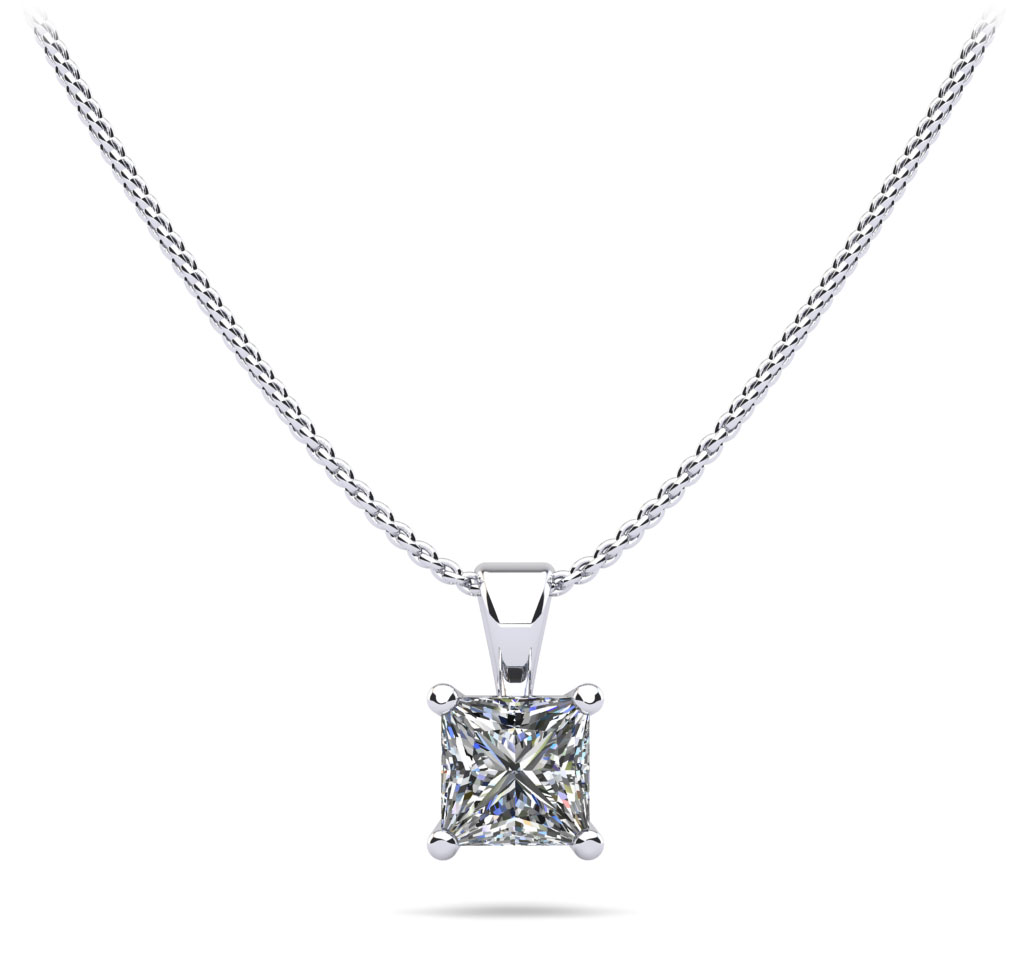 The Perfect Princess Diamond Pendant is available in 0.25-carat to 1.5-carat. This diamond necklace's cut creates a petite, delicate look, regardless of the stone's size.
Simply Solitaire Bezel Set Diamond Pendant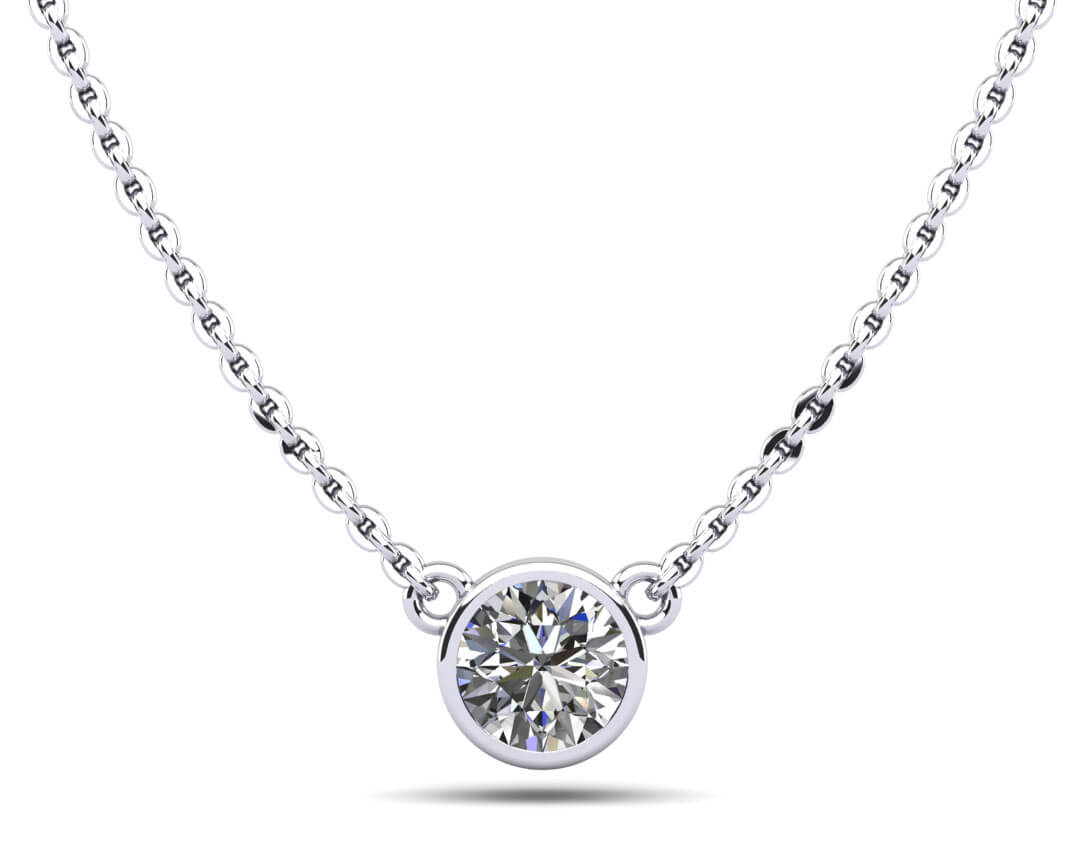 Anjolee's Simply Solitaire Bezel Set Diamond Pendant contains a single diamond held securely in a bezel setting. This stunning, modern diamond necklace adds shimmer and sophistication to any outfit or occasion, making it ideal for daily wear.
Evening Emerald Diamond Pendant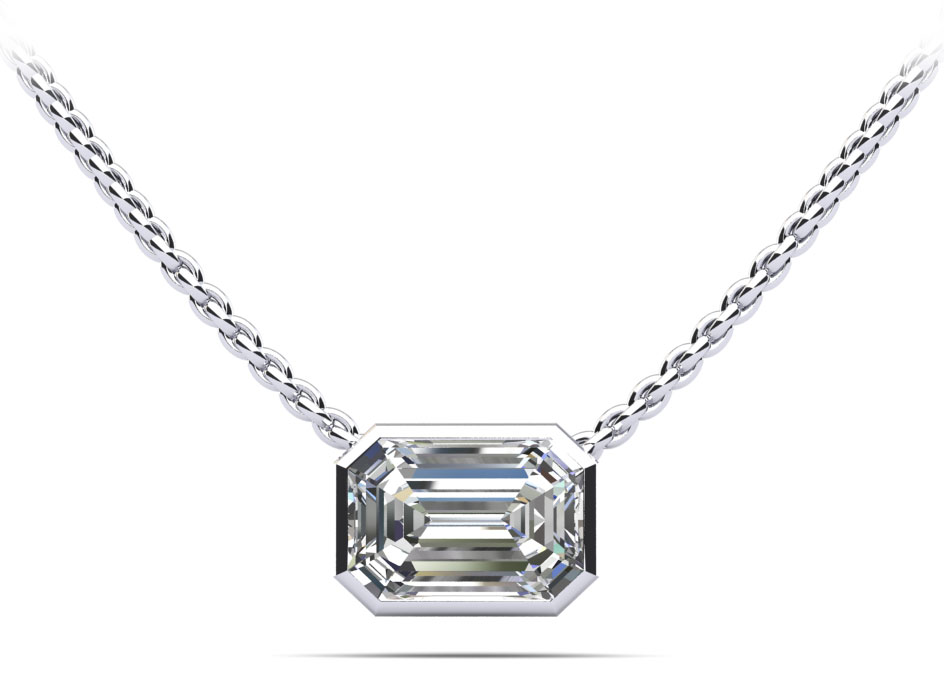 The Evening Emerald Diamond Pendant features a distinctive horizontal emerald setting. This diamond necklace glimmers even in low-light settings, making it an ideal accessory for eveningwear and special occasions.
Find Your Elegant Diamond Necklace
Whether you're looking for a statement piece that goes well with formal attire or you want an accessory for everyday elegance, these five diamond necklaces will turn heads.
Craft your own unforgettable show-stopper with Anjolee. Our easy customization options will help you craft a special, bespoke piece that hits all of the right notes. Shop our diamond pendants now to get started.